▼ WHY SAIFEE WRAPS? ▸▸▸ DESIGN | PRINTING | INSTALLATION | WARRANTY | WRAP FAQs
Wall Murals / Wraps
When you are ready to make a bold statement at your business think about our custom wall wraps that can cover an entire wall: side to side, floor to ceiling. How dramatic is that? Our custom wallpaper prints provide truly dramatic murals that can give your interior space the exact look and feel you and your designer want! Personalize your interior space, show your true colors and make it a lively workspace. You can use the large empty spaces on your interior walls, receptions, elevator lobbies and conference rooms to strengthen your brand identity and display your favorite art with custom wall graphics.
Every Style and Finish You Need
Our custom wallpapers can be printed on a variety of quality materials for a lively, branded, and/or decorative addition to your interiors. We use a variety of technologies and materials to render high-quality, durable graphics. Choose your hi-resolution images, patterns, colors, or shades and we will produce your custom designed, one-of-a-kind wall décor product for your office. Our custom wallpaper is printed on 3M commercial grade vinyl with UV cured inks that are solvent free, laminated, washable, and will not fade. In addition to permanent wallpapers, we also offer removable wallpaper materials. Those include textured fabrics that adhere to drywall, metal, and glass windows but come off easily without leaving any messy glue behind.
Environmental Graphics
Custom World Map showing Company's Worldwide Office Locations - Reception Area Wall Paper Graphics
Office Wall Grahics
Rice University - Gym Decals
Corporate Wall Art with Word Cloud - Custom Designed Wall Wrap
Custom Wall Mural / Decals for a Downtown Corporate Office
Door Graphics at Stub Hubs Houston Office
Office Wall Graphics
Bowling Lane Wall Mural for a University's Entertainment Center - Custom Printed Wall Paper Graphics
Malls using Removable Photo Murals on Vacant Window Spaces for Advertising and Leasing Promotions - Above all, Providing a Better Ambience Around Otherwise Empty Store Spaces
Malls using Giant Removable Wall Murals on Vacant Store Windows for Advertising and Leasing Promotions - Corlorful Window Graphics Enhance the Ambience Around Otherwise Empty Store Spaces
Barricade Wall Graphics at the Airport for an Upcoming Restaurant - Custom Designed and Printed Wall Wraps provide Useful Advertising & Colorful Wall Art while Stores are Under Construction
Photo Murals at the Airport for an Upcoming Restaurant Grille - Custom Designed and Printed Wall Paper Graphics provide Useful Advertising while Stores are Under Construction
Construction Site Signage - Barricade Graphics Provide Valuable Advertising Space for Temporary Advertising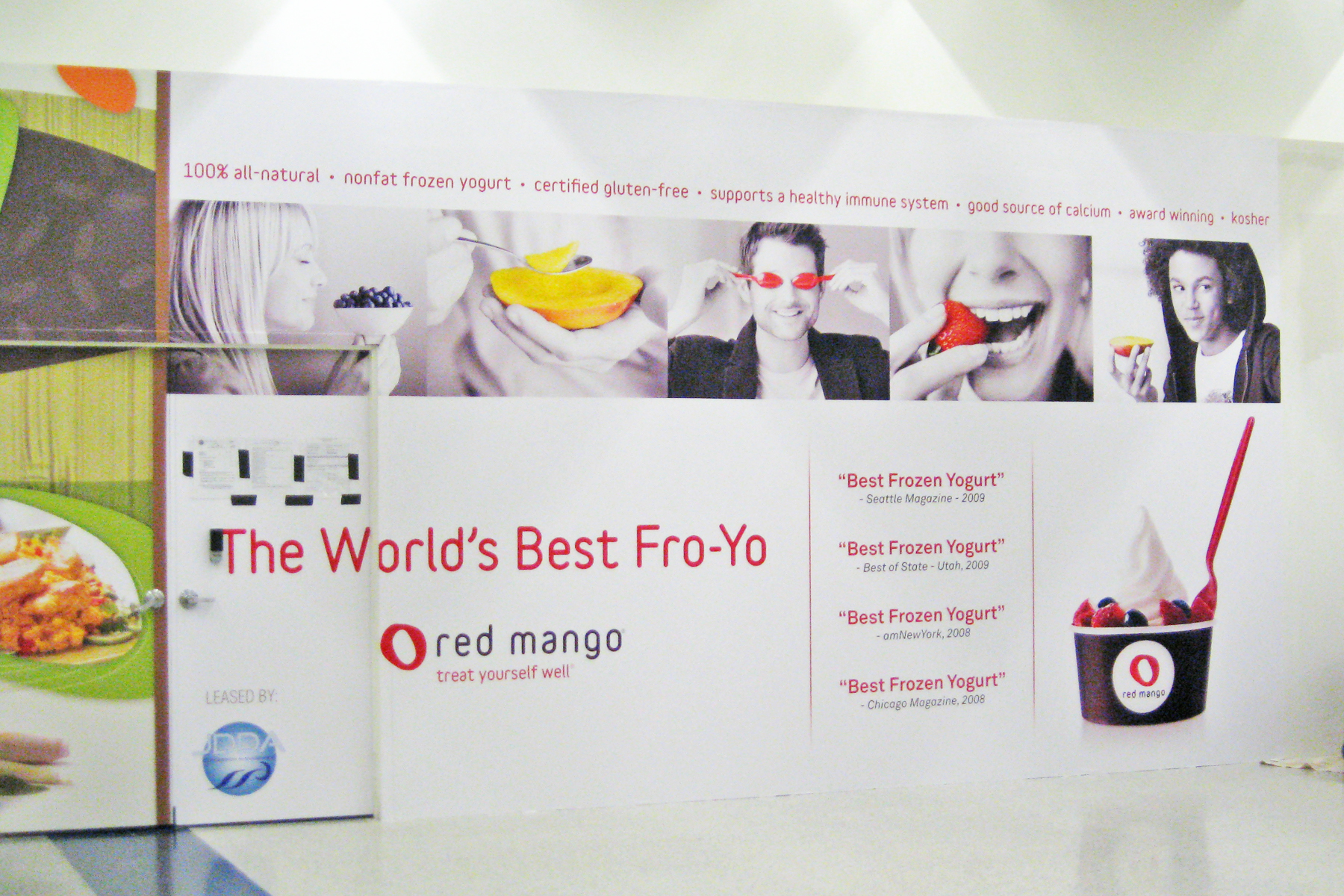 Directional Signs on Mall Barricades - Wall Decals Outside a Mall's Temporary Store Entrance Provide Directions to the Actual Store
Barricade graphics creates an Interesting Environment at this Upscale Store in an otherwise Boring Environment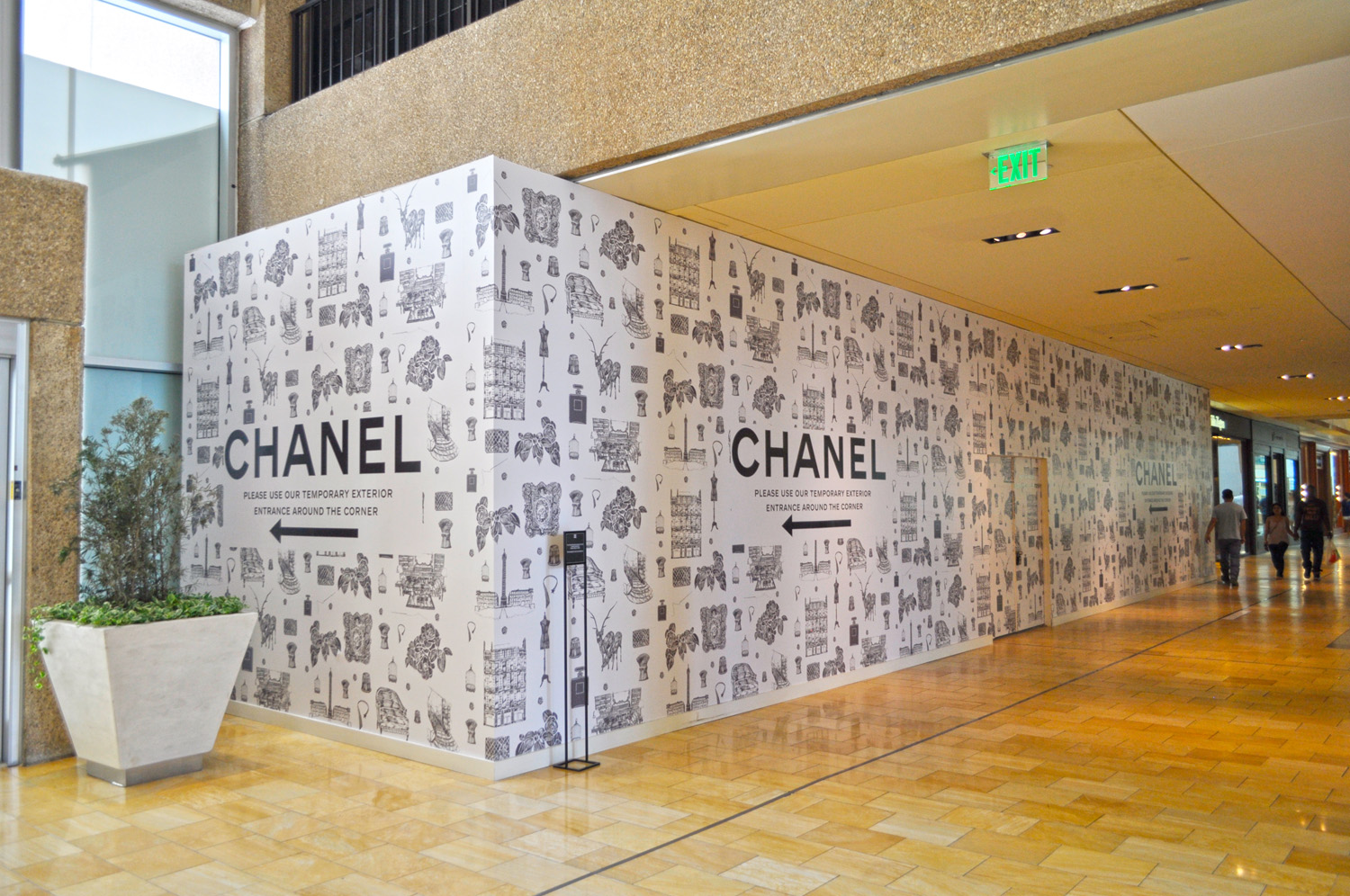 Barricade Graphics at Houston Intercontinental Airport
Popular Fast Food Chains using Barricade Wall Decals for Pre-Construction Advertising - Custom Designed and Installed to Fit Construction Space
Construction Barricade Graphics at a Mall Announcing an Upcoming Store
Custom Designed Wall Murals for Fast Food Chains - OnSite Advertising through Wall Art Decals
Malls using Empty Spaces for announcing Upcoming Store Openings, New Trends and Changes - Creative Advertising and Promotions through Removable Wall Decals
Fake Barricade Wall made to look like a Store Entrance using Wall Art Graphics
The Real Food Company Barricade Graphics
Wall Art inside a Mall announcing Upcoming Store Openings, New Trends and Changes provides Valuable Advertising and Leasing Promotions