1: Sam Houston State Univ. Signage
How Saifee Signs helped a general contractor complete SHSU exterior building and interior signage on-time and on-budget in Huntsville, TX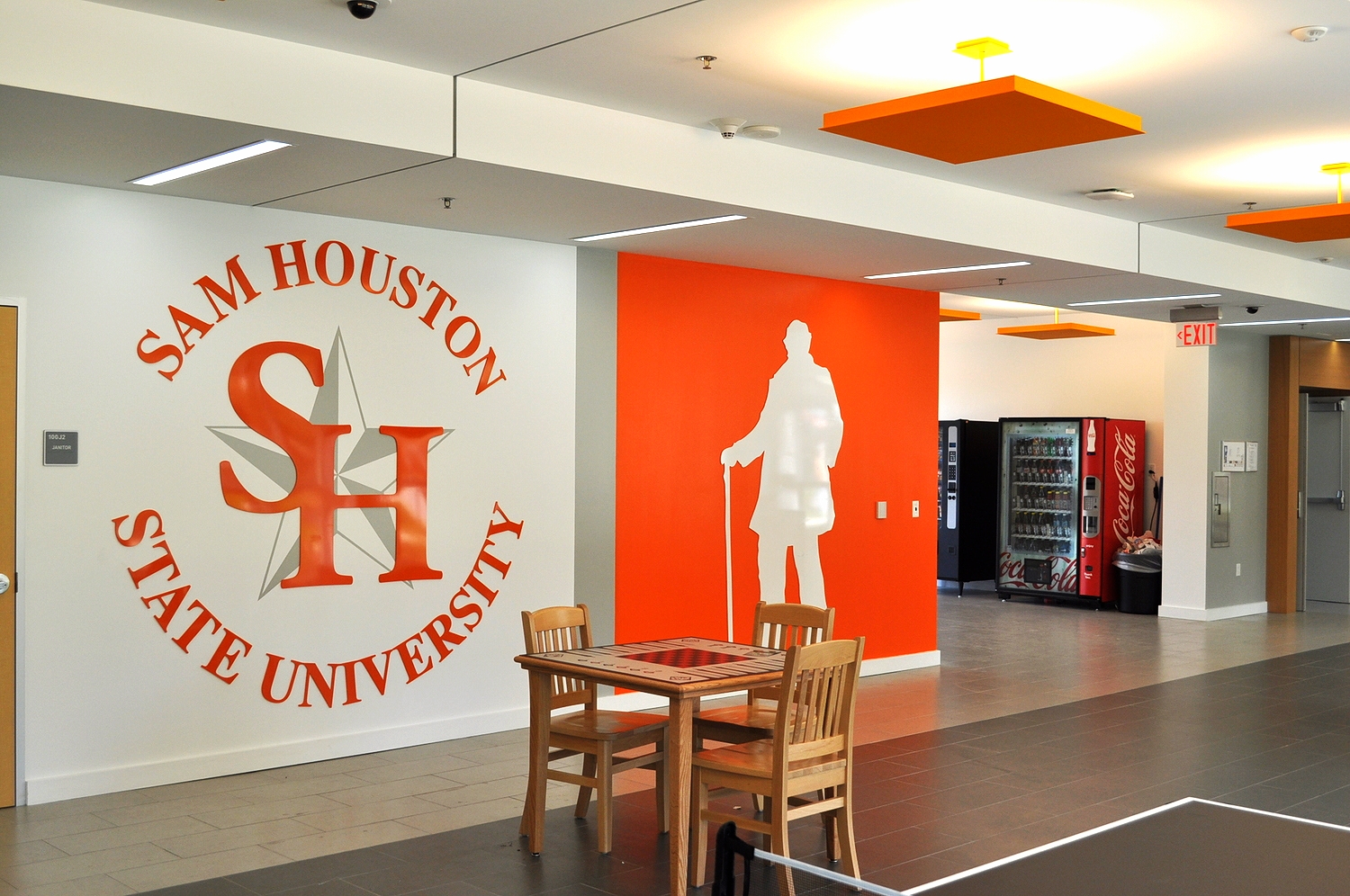 Background
Saifee Signs was contacted by Pepper Lawson Construction, Houston to bid on a large acrylic logo and a lifesize silhoutte of Sam Houston for the interior lobby of this SHSU Residence. The project manager was looking for a sign company that can produce the entire logo and Sam Houston's silhouette in one piece without any seams.
At the same time, the project manager was not happy with the sign vendors he had worked in the past on other projects. He was looking for a dependable sign company that could deliver the project on-time and would'nt hold him hostage once the project was awarded.
Solution
We understood the project manager's concern and worked with Pepper Lawson Construction and Kirksey to meet the project's timeline. Many details were missing in the initial drawings like the exact sign types, installation heights, materials, thicknesses, finishes, quantities etc. that we identified and resolved with the clients to make sure that the project was not on hold due to missing information. In the end, we also worked some extra hours and some late shifts to make sure the project was completed in time. The endresult was a beautiful sign product as you can see in the pictures.