Backplated Logo Signs
Just like glass signs, metal & acrylic backplated panel signs offer a nice clean look. They are specially helpful when you want to separate a sign from its background and would like the sign to really stand out on its own. We often recommend these signs when customers have a light colored monotone wall. In such cases, adding a plate behind the sign provides the much needed color and contrast to the sign.
Every Style and Finish You Need For Your Lobby Signs
We offer many finishes in clear and painted acrylic to enhance the background contrast for interior signs. They are available in a myriad of different PMS matched colors and within multiple finishes in gloss, semi-gloss, and matte to match your room decor and lighting levels.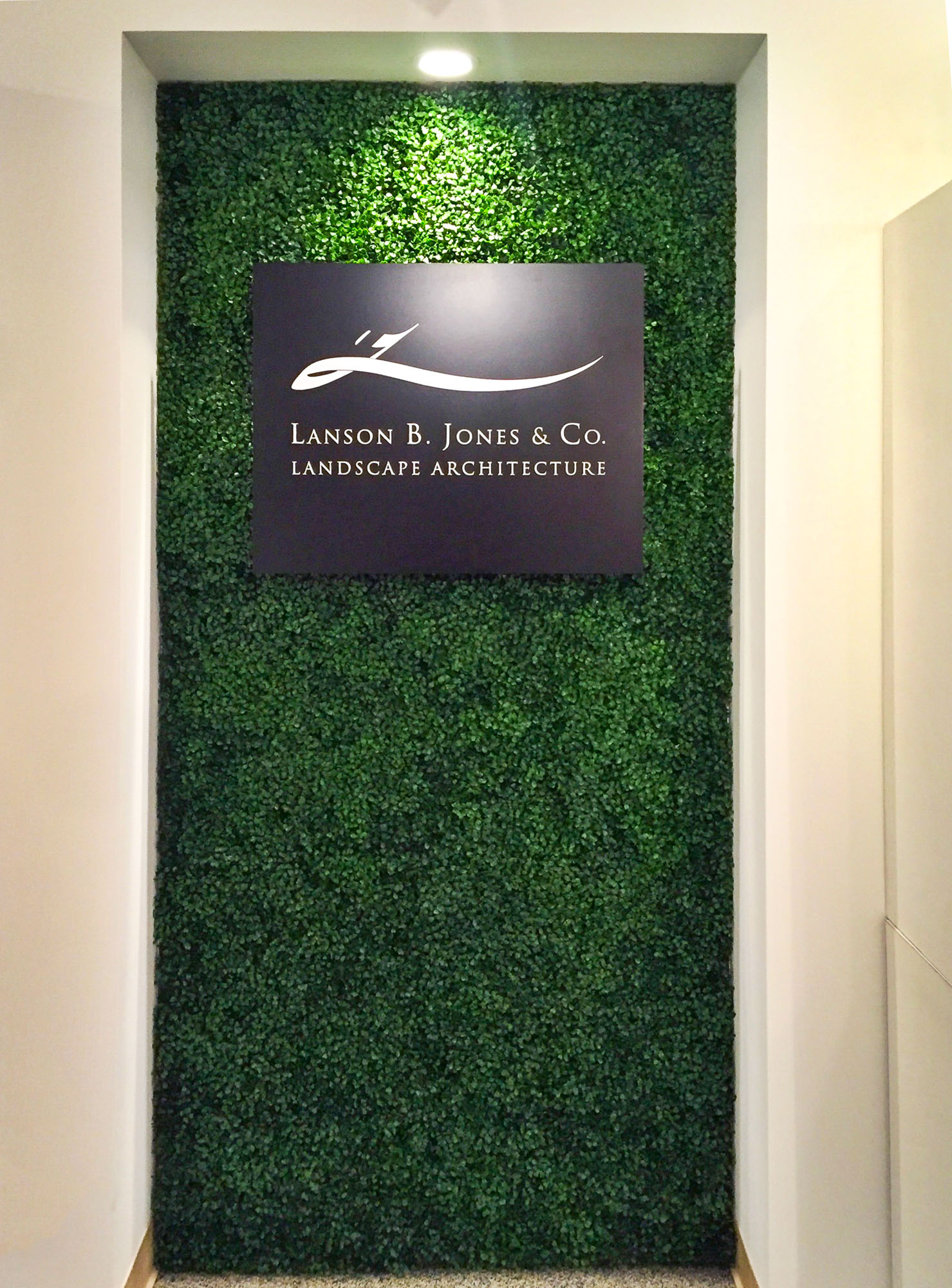 Executeam - Printed Decal on Clear Acrylic Backplate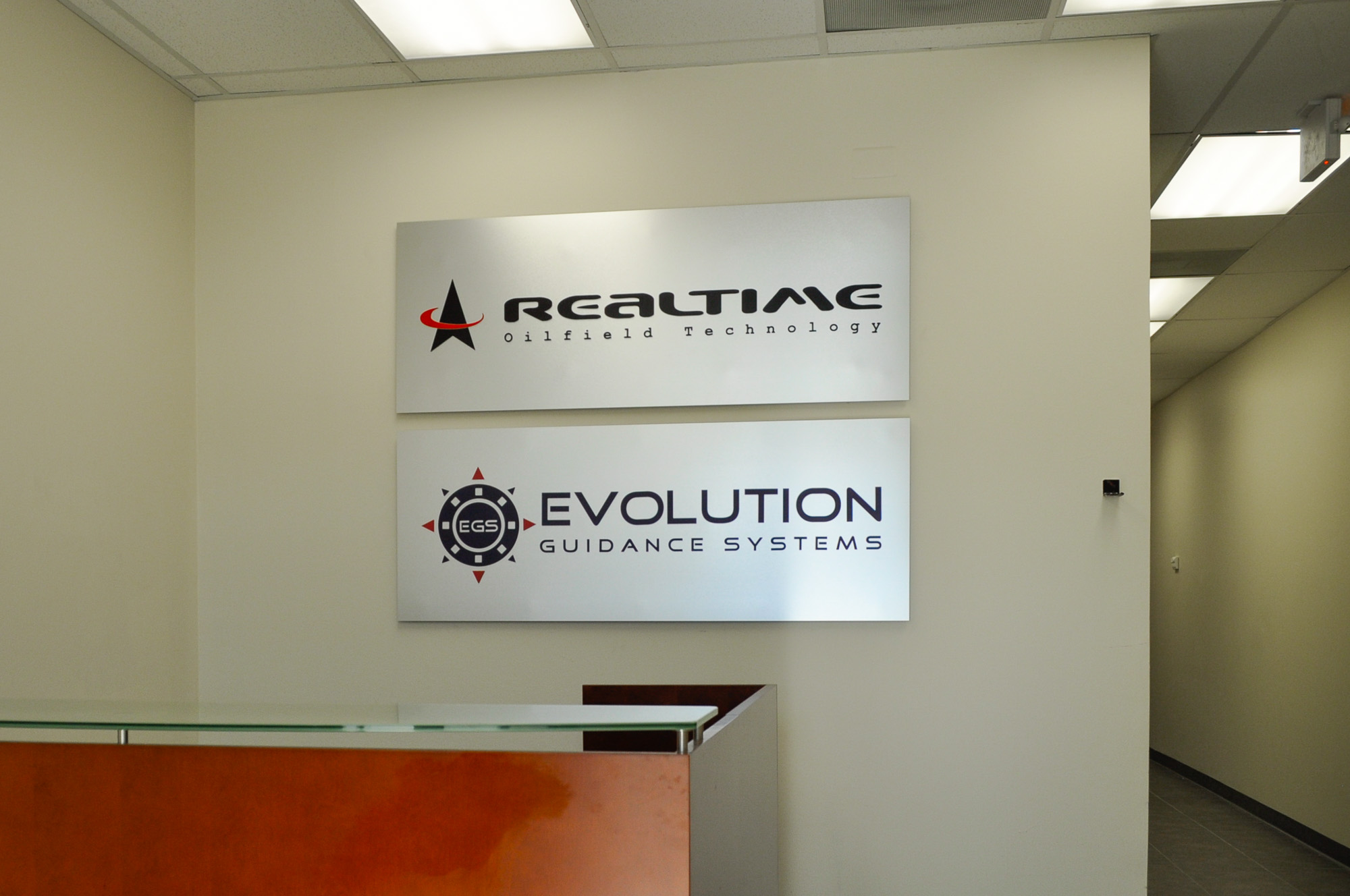 LSPI
Brushed Aluminum Backplate with 1/2" Thick, Painted Acrylic Letters. Mounted with Brushed Aluminum Standoffs.
Unique Group
Dahill
Aegis
Eventellect
Gonzalez Olivieri LLC
Interior Office Sign with a Custom Painted Matte Finish Orange Back Plate for Harrison Kornberg Architects, Houston TX
This particular architectural firm was looking for a highly custom interior sign that would their stringent requirements. After several drafts and custom samples, details were thrashed out for color, finish and mounting methods ... this final version was produced by Saifee Signs & Graphics with a custom painted PMS matched matte finished orange background plate which was blind mounted to the interior wall. The sign was adorned with brushed aluminum letters and white text to give it a complete look.
Oceaneering Acrylic Backer
Oceaneering Acrylic Logo
Grayloc Products Large
Grayloc Products
Clear Acrylic Sign with Brushed Aluminum Letters for OSG Lightering LLC
Classic clear acrylic wall sign in tempered glass appliqued with brushed aluminum laminated letters and installed with custom brushed anodized aluminum stand offs.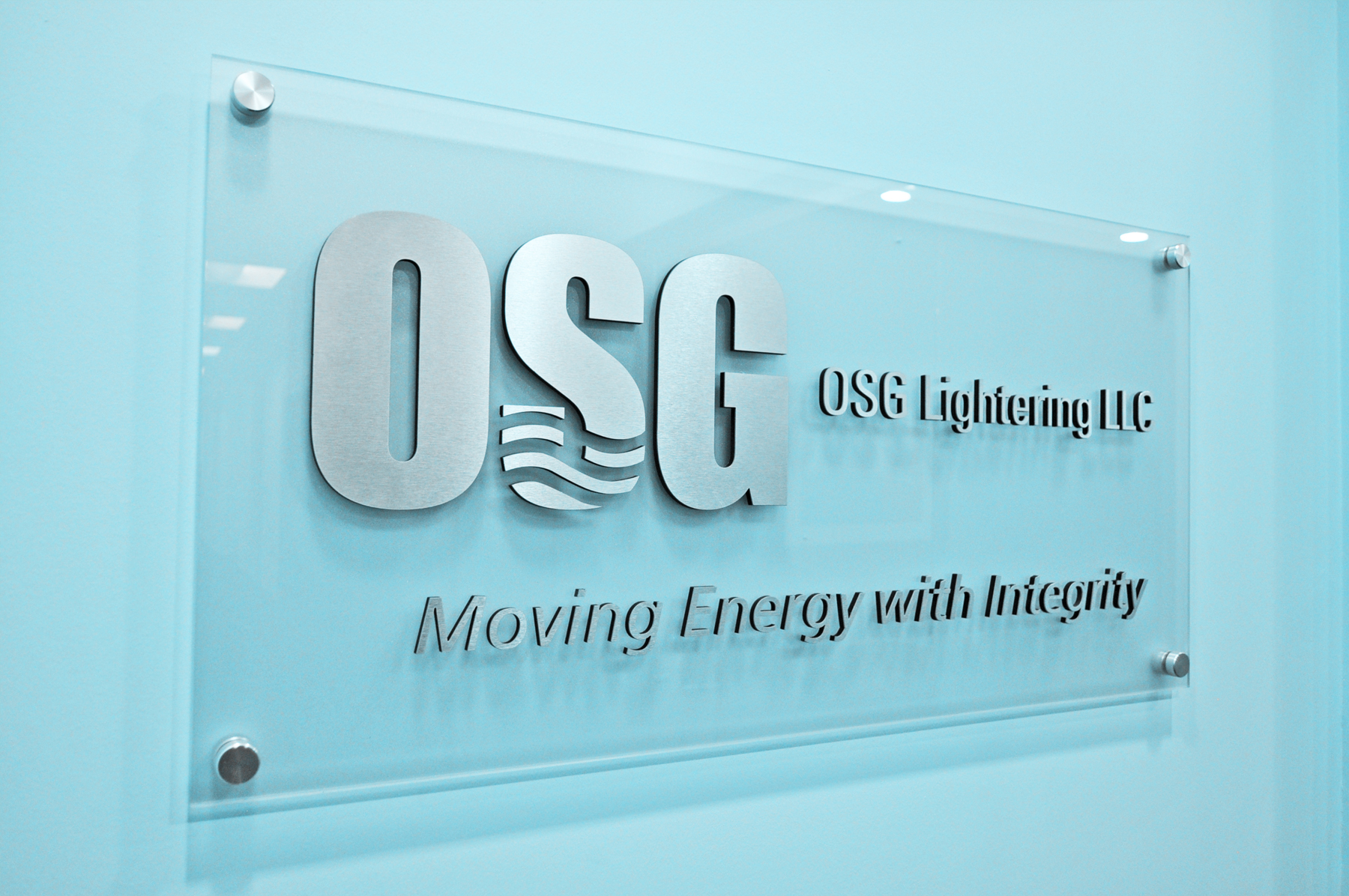 Brushed Aluminum and Glass Sign with Vinyl Logo Applique and Custom Standoffs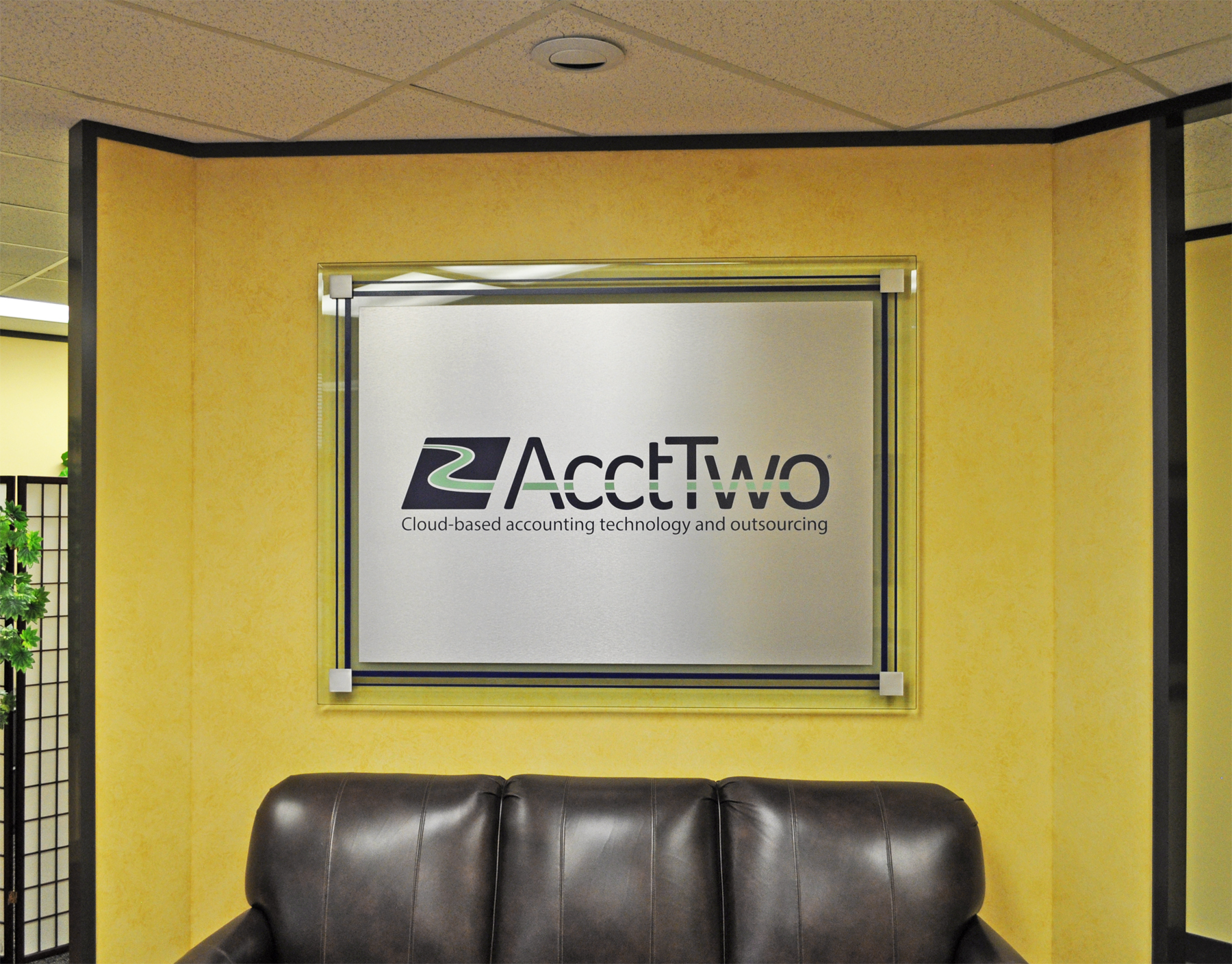 Gulf Pacific Acrylic Logo On Custom Painted Backplate
Wall Display System
Custom wall display system mounted with brushed aluminum standoffs with brushed aluminum dimensional letters
Corporate Interiors by Saifee Signs and Graphics
Wall Display Mounted with Suspension Cables
Printed graphics on acrylic panels mounted with suspension cables
Ticket Experience - Brushed Aluminum Laminate on Acrylic with Vinyl Lettering
Ticket Experience - Brushed Aluminum Laminate on Acrylic with Vinyl Lettering
John Cooper School - Mission Statement Acrylic Sign
John Cooper School - Custom Mission Statement Sign, Multiple 3D text layers
John Cooper School - Multiple Layers, custom mission statement sign
Detailed view of 3D letters mounted to 1/2" clear acrylic panel, mounted with standoff, raised crest lettering and logo.
Etched Glass Sign with Acrylic Accents, RSG Realty Star Group LLC
Etched Glass signage with custom PMS painted acrylic letters on tempered glass, mounted with aluminum standoffs on a light beige wall.
Advanced Sensor Design
Reception Area Sign with Brushed Aluminum backer and Acrylic letters
Shipcom Wireless
Brushed Aluminum Backplate with Clear Decal applique with Acrylic letters
Complete Wrecks Band Signage
Acrylic letters and logo signage with detailed contour cut vinyl graphics on brushed aluminum background
Reliant Pediatric
The Ticket Experience
Onyx Brushed/ Polished Aluminum Signage
Polished aluminum letters / logo signage with brushed aluminum background plate. Houston, TX
istore, Aluminum Signage on Acrylic Backplate
Custom designed acrylic signage bearing company logo in painted and brushed aluminum letters. Houston, TX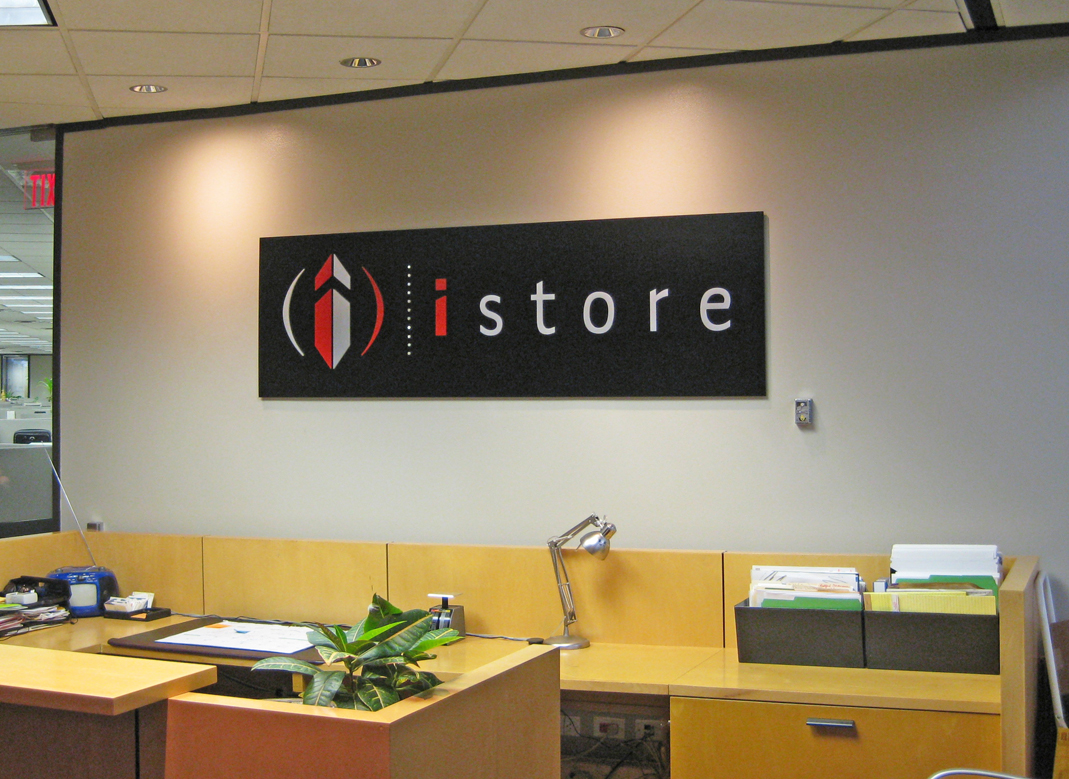 SSP Offshore
Heat Transfer
Eye Optique
Eye Optique
Cintas
Clear Acrylic Lobby Sign with Printed Decal Applique and 1" Brushed Aluminum Stand-offs
Ocean Sub Sea Services
CP+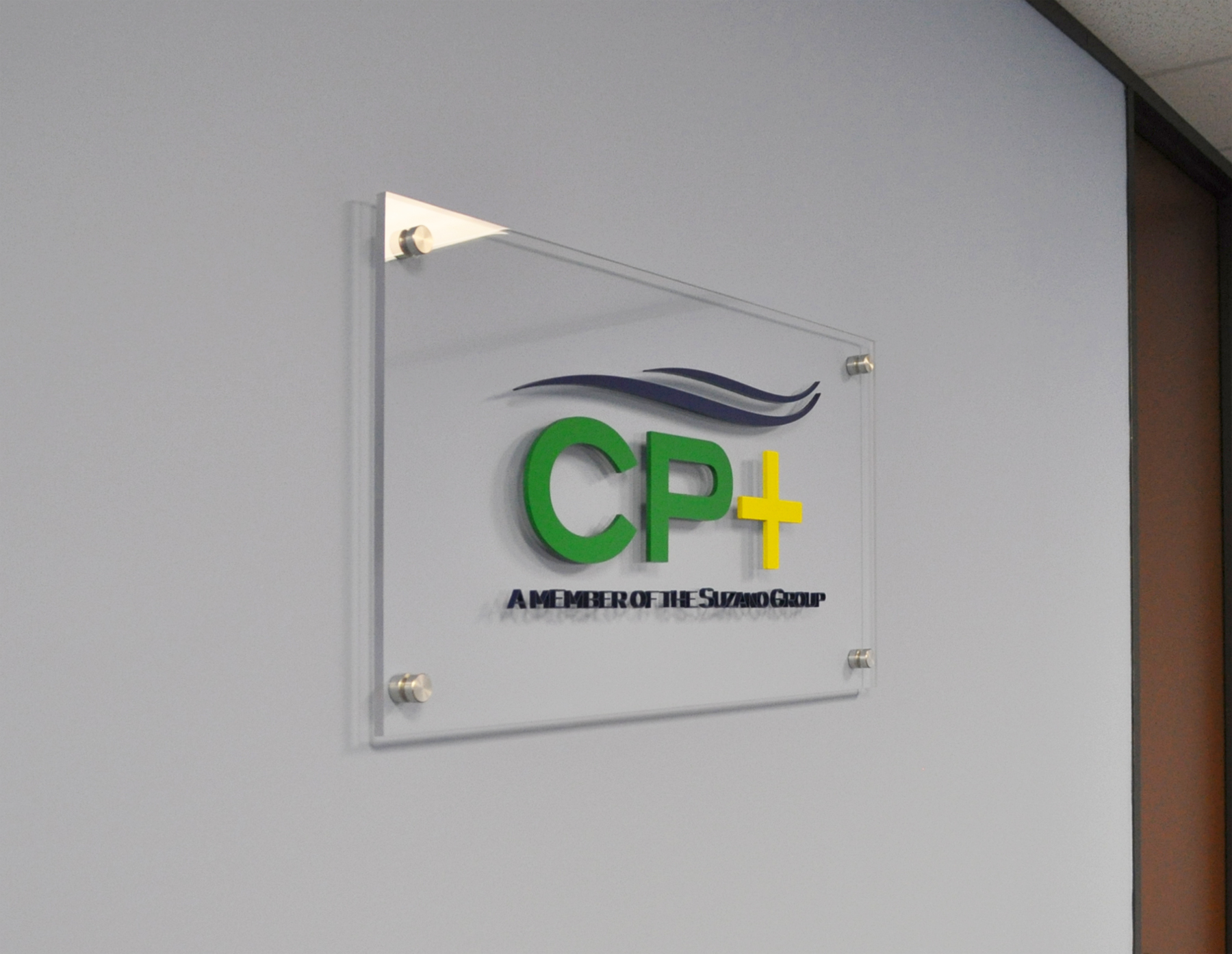 Mission Well Services Acrylic Letters
Acrylic letters and logo signage with PMS matched colors and frosted clear acrylic front coating. Mounted with blind studs. The Woodlands, TX
Flow-Cal
T&D Engineers
Traditional Office Reception Sign - Backplated Logos