Glass Signs with Metal Laminated Logos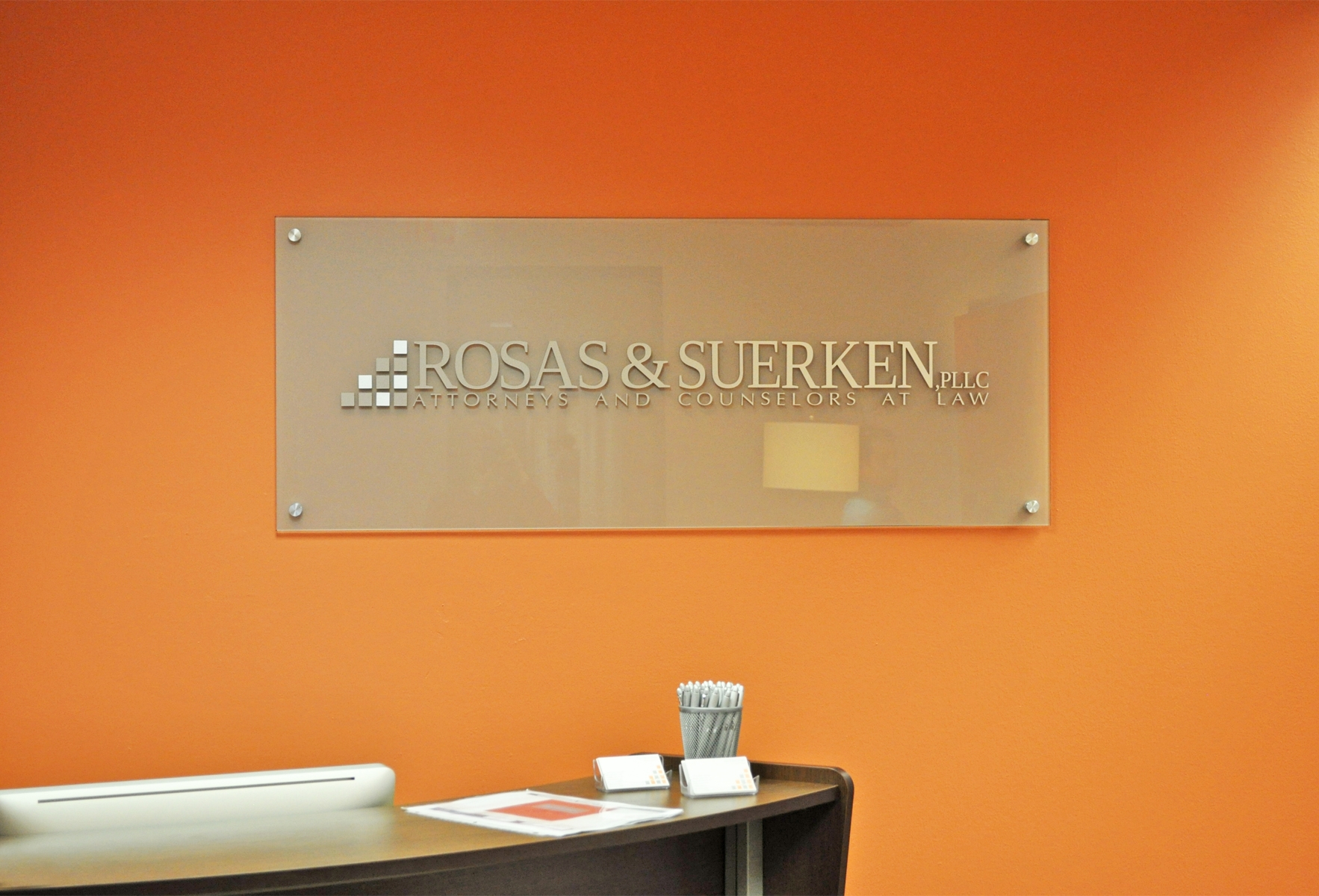 Glass Signs with Metal Laminated Logos
Usage
Interior use in commercial offices, museums, corporate and non-profit institutional buildings for reception signage, donor recognition plaques, project or building dedication
custom sizes, specifications and bulk pricing >
Basic Options
The following is included in price
Tempered Glass

Choice of logo / letters in vinyl

Heavy-Duty 1" dia brushed silver anodized aluminum standoffs with complete mounting hardware for drywalls

Installation template

Free ground shipping in continental US
Additional Options
Limitations
For interior use only

Letters and Logo pieces not to exceed 35 individual characters / pieces and must be at between 1" - 24" in any dimension. Additional characters / pieces can be added
Warranty
10 Yr interior warranty on all parts / materials
Delivery Timeframe
Normal delivery for this item varies between 3 and 4 weeks but may change based on our workload. A final delivery date is confirmed after you approve the design / layout

Rush production / expedited shipping options are available upon request, if possible. Additional costs will apply. Production begins only after payment in full and an approved proof. Late approvals or design / layout changes, will result in delays
Installation
Installation for this product is easy and requires drilling 4 holes for mounting hardware
References
Ordering process
Specifications
Sign Size
2 ft high x 4 ft wide, OR
2 ft high x 5 ft wide
Materials
Glass: Tempered for safety and available in

1/4" OR 3/8" thickness
Frosted OR Clear finish

Letters & Logo: 1/4" thick brushed metal laminate with choice of 19 metal finishes. Edges are painted with matte finished automotive grade paint for a nice custom finish. These letters come with Lifetime Warranty against chipping, cracking and fading. Mounted with high performance 3M adhesive.
Edge Colors
40 standard painted colors, OR
Custom PMS (pantone) matched painted colors + Digitally printed colors for any logo gradients
Installation
Price includes installation in any of the 4 Houston Zones listed. For other locations please contact us.
Mounted with 4 heavy-duty 1" dia anodized brushed aluminum standoffs in a standard drywall. These special mounts will support glass weight without the need for drywall studs.
Limitations
For interior use only
Letters and Logo pieces not to exceed 35 individual pieces and must be atleast 3" in height. To add more charachters / pieces or use smaller sizes please contact us.