ACRYLIC LOGO SIGNS
Painted acrylic is a powerful medium for translating your company's identity into three dimension. Highly versatile and affordable, acrylic office signs can be painted in your choice of Pantone (PMS) colors to exactly match your corporate branding guidelines. Plus, with our options for mounting style, material thickness and finishes, we can make your signs really stand out.
Every Style and Finish You Need For Your Lobbies & Conference Rooms
We carry multiple finishes in gloss, semi-gloss, and matte to match your room decor and lighting levels. Check out our different styles and examples for painted acrylic signs.
Elevator Lobby Sign - 3/4" Thick Acrylic Logo in PMS Blue & Cool Gray
6 ft Wide Signage on custom accented wall in 3/4" Thick PMS matched custom blue and cool gray painted acrylic
SpecOil
1/2" Thick Acrylic Letters, with 3/8" standoff for drop shadow effect
Alpha Capital Partners
Painted Acrylic Letters , mounted with standoff
Interior Lobby Wall Sign - 1/2" Thick Colorful Wall Logo
Pin-mounted acrylic signage on custom plastered wall. 1/2" Thick PMS matched acrylic letter sign in custom colors with 1/4" standoffs
High Contrast Reception Sign - Thick Matte Black Acrylic Letters
Reception Wall Sign - Custom Orange, Black and Gray Logo
Reception Wall Sign (close up) - Pin mounted Floating Effect
Dedication Wall Sign - Bronze Painted Letters
Raised Custom Bronze Painted Matte Finished Letters
Medical Clinic Reception Sign - Custom Painted Glossy Acrylic Logo
Reception Area Signage in a Traditional Setting - Tagline in Cursive Script
Reception Wall Sign - Raised Architectural Font
Colorful Acrylic Logo against a White Wall - High Contrast
Stud mounted acrylic letters with pigmented gloss finish. Colored logo pops out against a clean white background. Stud mounting provides a nice floating effect and shadows with appropriate interior lighting or track lighting.
Black and Gold - Large One Piece Custom Made Logo
Reception Lobby Signage - Glossy Painted Acrylic Letters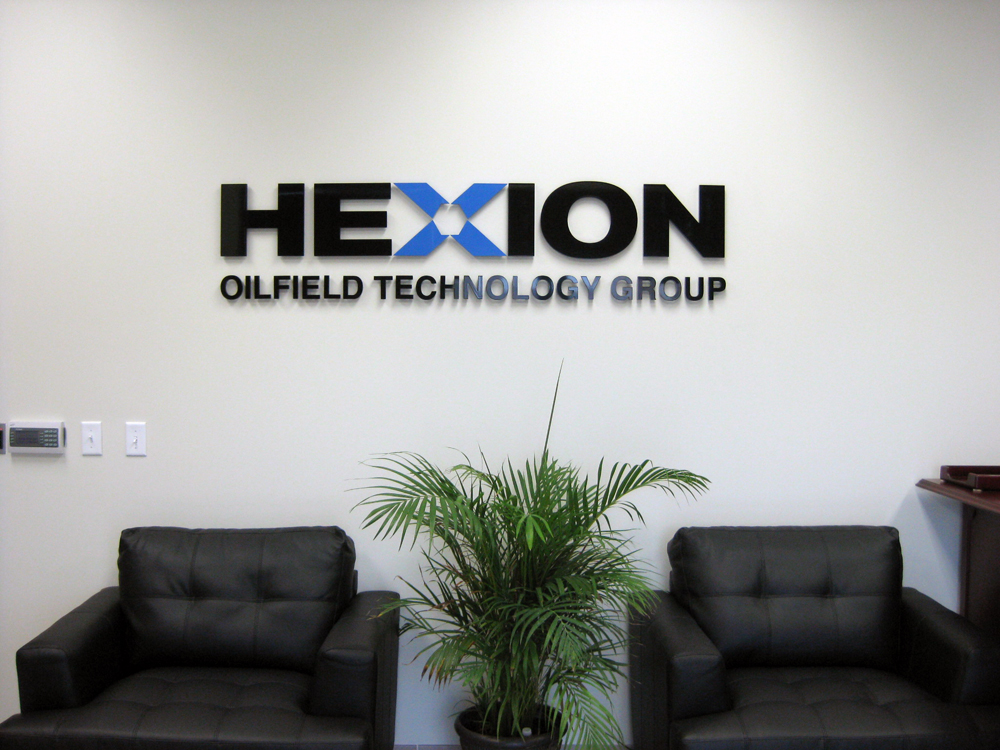 Interior Departmental Wall Sign - Black & Red Contrasting Nicely with Light Colored Wall
Thick 1/2" acrylic letters mounted with drilled studs and stand offs providing a nice shadow effect. Colored logo and text provides a good contrast with the off-white interior wall.
Internal Hospital Departmental Signage - 1/4" Thick Flush Mounted Dimensional Letters
Custom Laser-Cut Acrylic Logo - Stud Mounted for Floating Effect
Conference Room Signage - Custom Dimensional Logo
Entrance Wall Signage - Dimensional Logo in Custom Blue & Gray with Mini Letters for Tagline
Multi-Layered Backplated Oval Logo with Digital Print and Dimensional Letters
Custom Designed Reception Signage - Multilayered 3/4" Thick Acrylic Letters & Logo
Entrance Logo Wall - Multiple Dimensional Logos
Reception Wall Sign (close up) - 3/4" & 1/2" Thick Stud Mounted Letters for Floating / Shadow Effect
Reception Signage - Painted / Brushed Finish Combo with Matching Wall Graphics
Custom Lobby Sign with Large Oval Curve and Multiple Tag Lines
Law Firm Reception Sign - Painted & Pigmented Dimensional Letters Combination
Custom Painted Orange Acrylic Logo, Letters & Silhouette
Custom painted orange acrylic letters, 1/4" thick, PMS matched with matte finish and installed with DF tape over custom printed star logo decal. Accompanied with matte white finish 1/4" thick silhouette of Sam Houston.
Reverse Cut Circular Logo - 1/2" Thick Pigmented Acrylic Stud Mounted for Shadow Effect
Stud Mounted Reception Wall Sign with Accent Lighting
3/8" - 1/2" Thick stud mounted letters professionally installed on an interior office wall. Stud mounting creates a pleasing floating effect and castes a nice shadow on the wall when used with proper accent lighting.
Reception Logos - Simple, Clean & Beautiful Colored Logos on a White Wall
Conference Room Signage - 4 Ft High Laser-cut Letters
Office Branding - Large Logo Sign Seen from Office Cubicles
Pelican Energy Consultants
Ecodyne
Affinity Management Group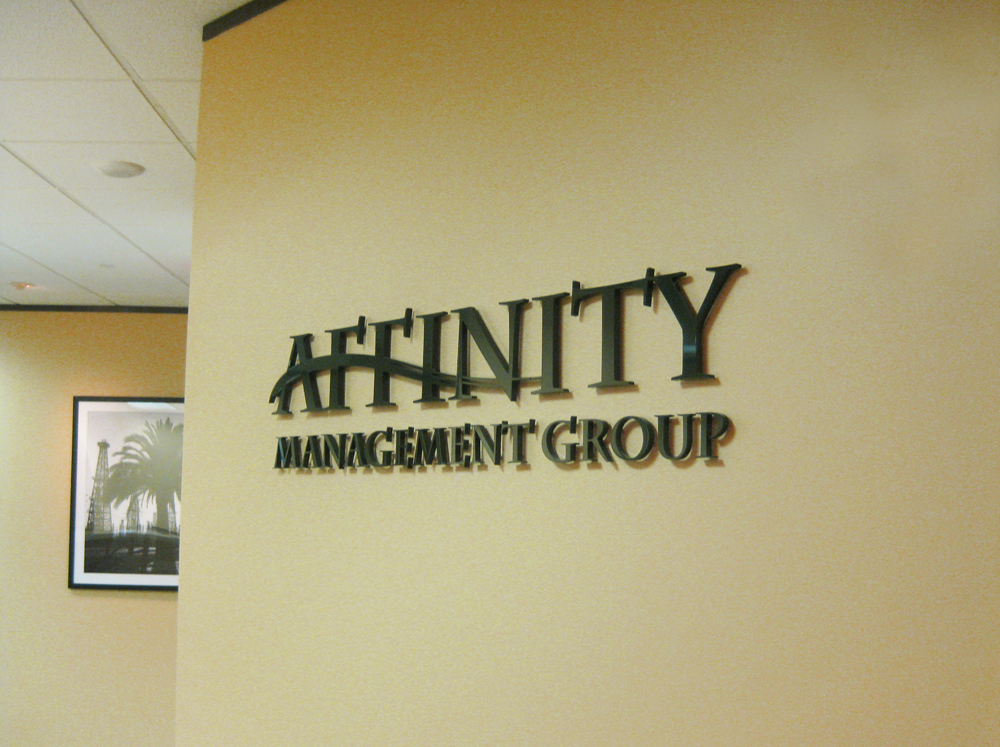 Audubon Engineering
Painted Acrylic Letters with Gradient Logo Colors for Allied Wireline Services, LLC
Drilled stud mount letters with gradient logo colors custom produced and installed for Allied Wireline Services, LLC.
Vantage
Camino
Autumns Dawn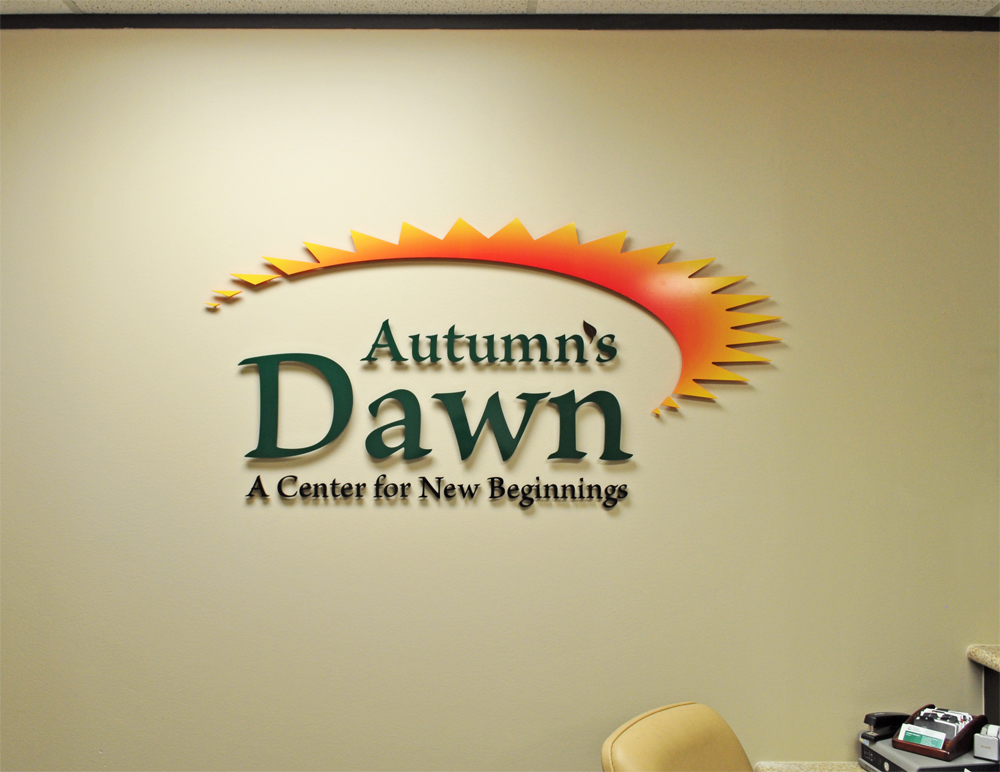 GalvestonCruises.com